I've heard many say the year 2020 will be one  for the record books. It's been a year that was  anything but predictable.  
As I write this, not much has changed on the  Temple front since my last article in October.  We did however, get to share beautiful productions of the  High Holidays, Sukkot, Simchat Torah, and Hanukkah  celebrations together.  
We've enjoyed distanced "meet and greets" with Rabbi  Stiel, as well as "drive by" graduations, to name a few.  We'll continue to plan and bring you our many virtual  programs, including Shabbat Services, Life Cycle Events,  Educational Programs, as well as opportunities for you to  engage with our Clergy and with each other. We've all  worked together to adjust and learn new ways of  communicating. Virtual Happy Hours is one of my  favorites! 
Yes, it's a new reality and most of us are "Zoomed out"!  We miss our family get-togethers, traveling, dining in our  favorite restaurants, as well as enjoying our Temple family  in person. 
What IS different today is we aren't sure what tomorrow  might look like. How much of this "new normal" will  prevail? As things change and evolve, we'll continue to  adapt, as we've all done so well.  
What we DO know is Temple Solel remains a strong and  vibrantly engaged Congregation. We're grounded in  relationships and deeds, elevated by Shabbat and Torah. 
Ushering in 2021, we undoubtedly expect to face new  challenges that will come our way. As our Annual  Campaign winds down, we want to thank all of you for  your generosity and support during these times. We have  begun our budgeting process for fiscal 2021-2022. Please  know your financial support all year long is critical and  important to us. We also thank you for supporting the  many programs and events Temple Solel presents  throughout the year. Attendance has been strong. 
For now, we will continue to connect with each other and  the Jewish Community, celebrating our Jewish holidays  and milestones, mostly in a virtual way. Please be sure to  regularly check our calendar at templeSolel.org/events for  the many ways to participate. Also, don't forget to look for  your weekly eNUZ emails that are sent on Thursdays. They  are full of Temple and Community information. 
Sadly, this pandemic has affected so many people in many  difficult and tragic ways over the past 10 months. Let us  not forget the personal heartache they have endured.  Let's keep them in our thoughts and prayers.  
All of us have been tested in many ways, but our resolve is  strong! We have each other, and we have Temple Solel. I  know you all join me in looking forward to the day we can  be together again, in person, in our beautiful Sanctuary. 
Stay safe and healthy.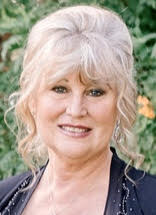 Doreen Feldberg
Temple Solel President